To be buried together as a family and a community who have lived and shared their faith in the Church, which Jesus Christ established is the very reason why we, as Catholics, choose to be buried in a Catholic Cemetery.
– Order of Christian Funerals –
In committing the body to its final resting place, the community expresses the hope that, with all those who have gone before, marked with the sign of faith, the deceased awaits the glory of the resurrection. The rite of committal is an expression of the communion that exists between the Church on earth and the Church in heaven: the deceased passes with the farewell prayers of the community of believers into the welcoming company of those who need faith no longer but see God face to face. For two thousand years, Catholic Cemeteries have been our heritage and the natural conclusion to our lives. The Catholic Cemetery serves as a symbol of the extended community of believers unbroken by death.
We hold monthly Masses in our outdoor chapel for those laid to rest during the previous month, all of the deceased at Our Lady Queen of Peace Cemetery, and all of the Holy Souls in Purgatory. These Masses are always on the second Saturday of each month at 10:00 a.m. in the outdoor chapel.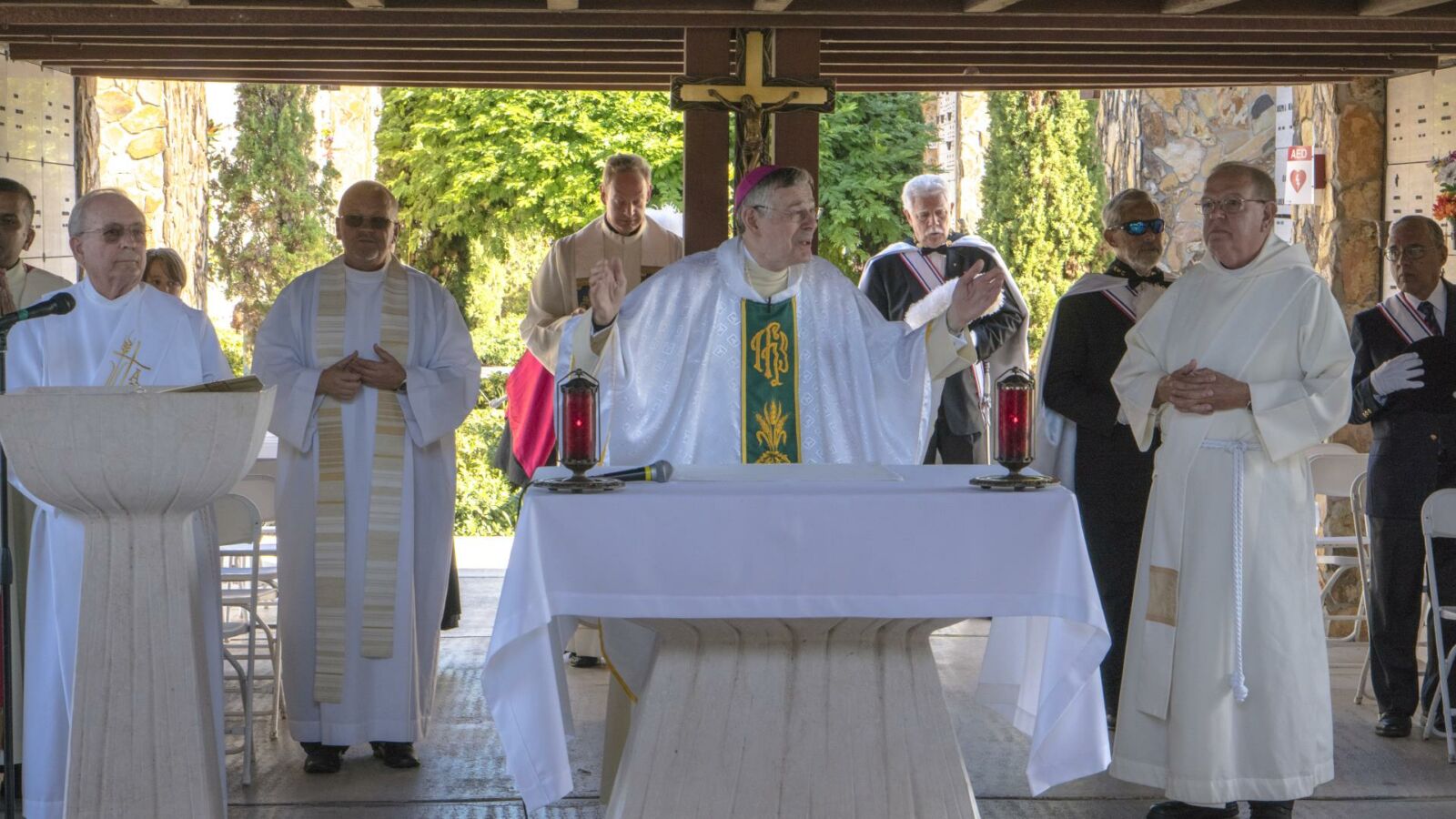 The Most Reverend Gerald M. Barbarito offers two Masses a year on Cemetery grounds for the deceased, their families and friends. One Mass offered by the bishop is held on All Souls Day, November 2nd, and the other Mass is held on Memorial Day at 10:00 a.m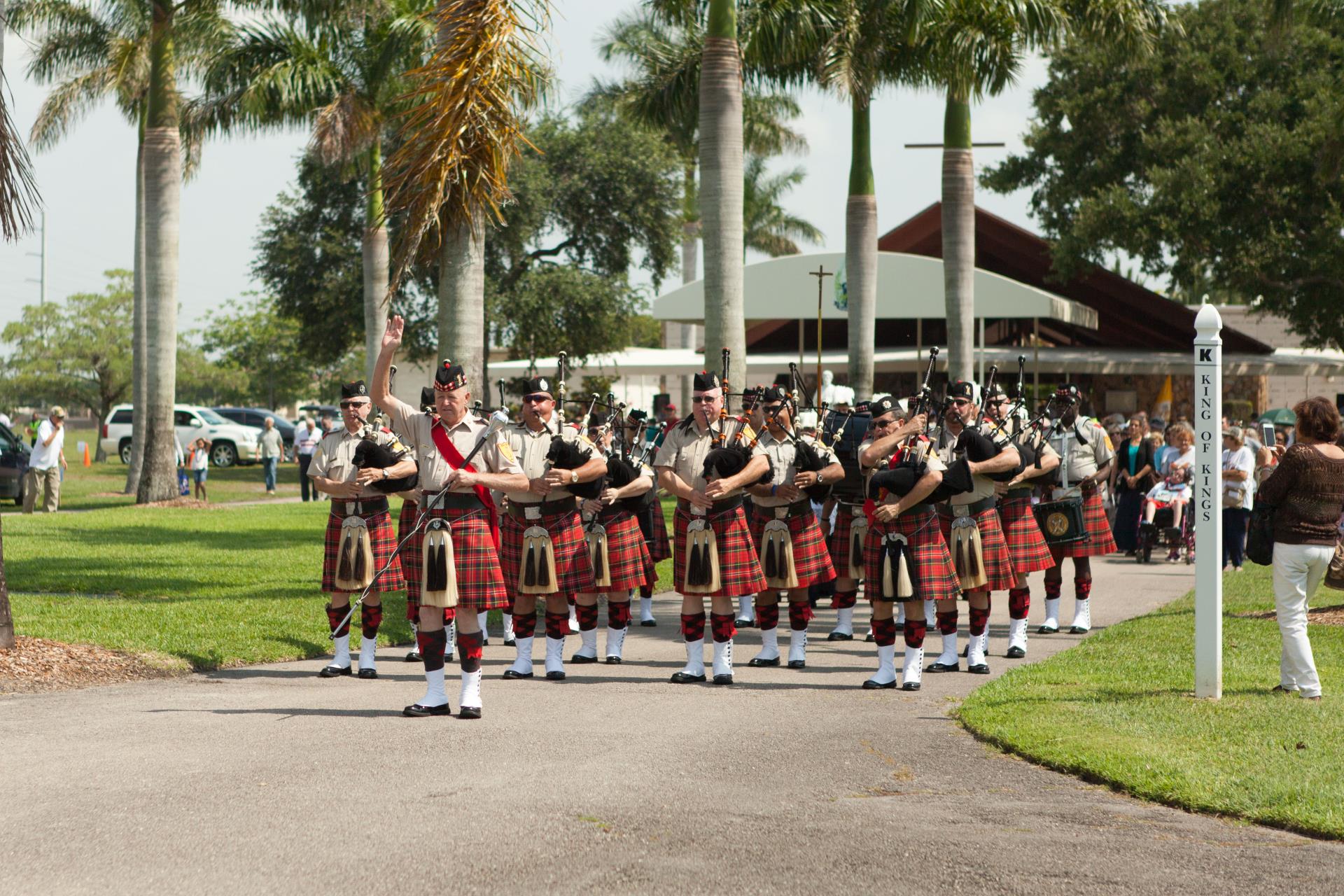 "For as Christ's sufferings overflow to us, so through Christ does our encouragement also overflow."
– 2 Corinthians 1:5