Serving the faithful of the Parishes and Missions of the Catholic Diocese of Palm Beach
Month's Mind Mass July 9th at 10:00 am
Prayers during this Memorial Mass will be offered for those who have been laid to rest during the months of May and June 2022, all of the deceased at Our Lady Queen of Peace Cemetery, and all of the Holy Souls in Purgatory.
The Tradition of the Month's Mind Mass dates back to the fifteenth century as feast of prayerful remembrance for departed soul on or about the thirteenth day of their passing.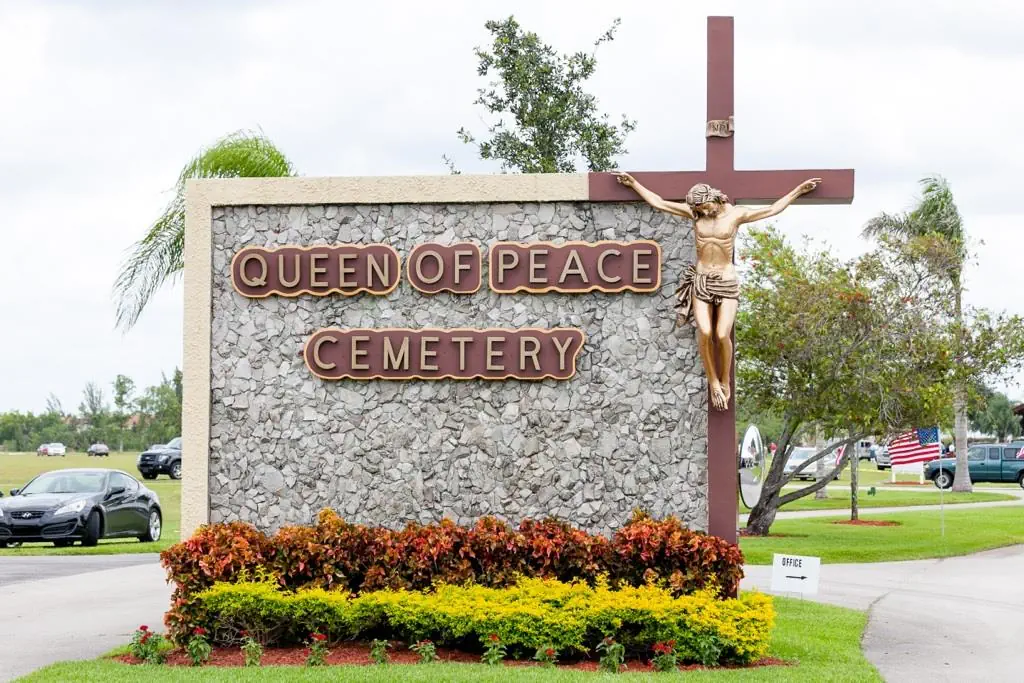 Dear Families
Here is an update on our response to the COVID-19 pandemic, Our Lady Queen of Peace Cemetery immediately set a proactive safety protocol for staff and visitors by following order of the Palm Beach County: Facial Coverings required and Social Distancing that way we can remain open and able to serve families. In our community mausoleums, offices all visitors must wear masks and adhere to social distancing protocol for the safety of all visitors and staff. We know most families have been unable to experience full Catholic Funeral Rites and a healthy natural grieving process surrounded by loved ones but please know, we are here to help. Our staff are praying for every family we serve.
May their Memories be eternal!
Please note: Our cemetery will be open for visitation on these days from 6:30 am to 8:00 pm.
The care with which we bury the dead expresses our faith in the victory over everlasting death, which Our Lord Jesus Christ has won in our human nature by His own Death and Resurrection.
– Christian Burial Guidelines –
Memorialization in a Catholic cemetery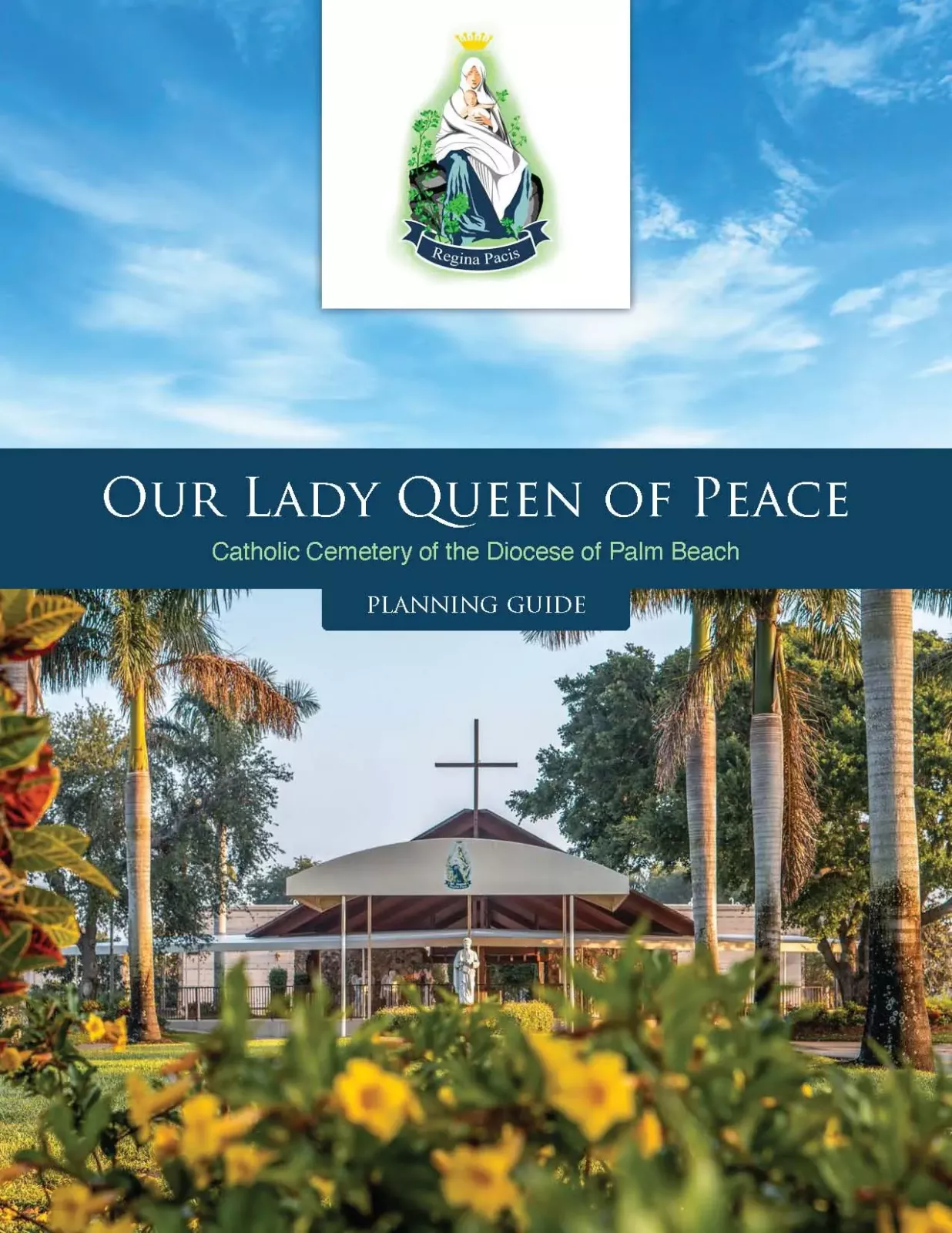 "As a well-spent day brings happy sleep, so a life well spent brings happy death."
– Leonardo da Vinci –
It is our ministerial goal to guide you through what can be a confusing and difficult process. We work to provide you and your loved ones with peace of mind, by assisting you in careful and informed decision making and planning.
This goal is best achieved through pre-planning, rather than at the time of need when financial and practical decision-making may be overshadowed by the realities of grief and urgency.
Please contact our office at (561) 793-0711 and ask to speak with any of our Family Service Advisors.
The Sacred Grounds of our Lady Queen of Peace Cemetery were Consecrated in 1974 by Archbishop Coleman F. Carroll of Miami. In 1984, This Cemetery became part of the new Diocese of Palm Beach.
Our team strives daily to maintain a peaceful and prayerful atmosphere as a visible symbol of our faith in Jesus Christ and our hope of resurrection. 
"There is an appointed time for everything, and a time for every affair under the heavens. A time to give birth, and a time to die; a time to plant, and a time to uproot the plant."
– Ecclesiastes 3 1: 2